Every so often, an athlete comes along that feels different from the rest. It's a hard concept to explain, but if you watch it, you know. Something inside you awakes when they get in the zone, the atmosphere of the game/tournament shifts, and there's a palpable excitement in the air. It's like you are doing this with the person. To me, Spieth has that feel. MJ had it. Kobe had it. Steph has it (particularly in college and early NBA). You could name a lot of legends. But when you watch a hoops game and those guys get going, it's almost impossible to turn off. You have to see the next shot, and for some reason you're willing it to go in as much as they are. Tennis is another example. Go watch a 5 setter in a major final with Federer, Nadal, Djokovic, etc. Even if you are an average fan at best you will find yourself on the edge of your seat, hoping and expecting to see unbelievable shot after unbelievable shot. I think baseball and football are a bit tougher to feel the same way, because the break up of the game only allows for so much momentum to be gained.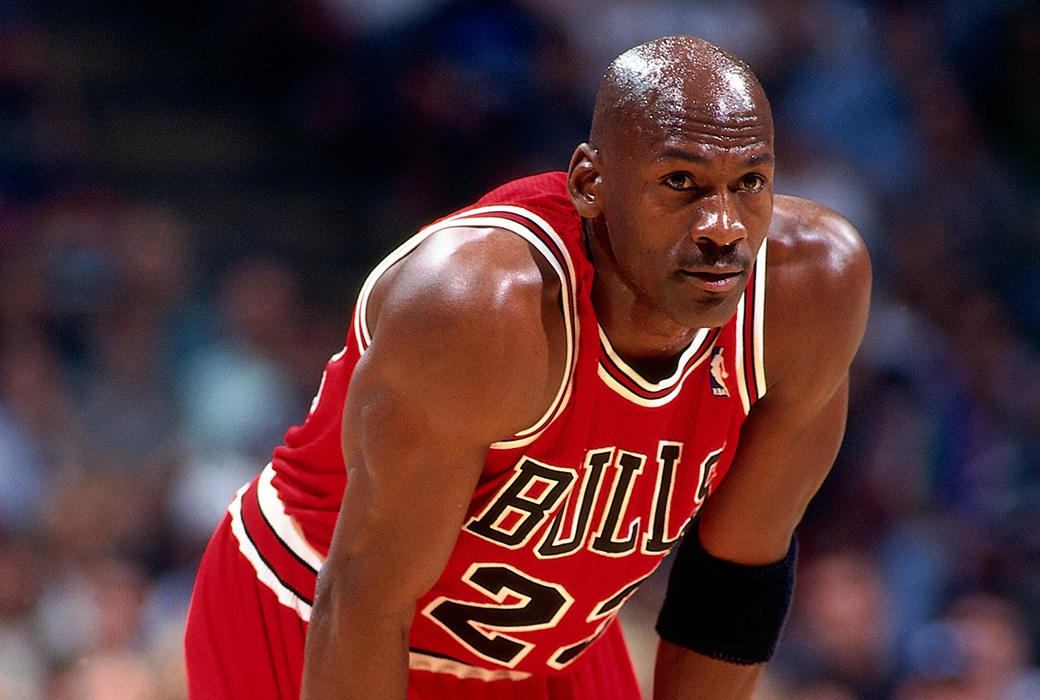 When it comes to golf, Tiger, Jack, and Arnie are the obvious players in this category. And although I didn't have the pleasure of watching him, Seve seems to fit the bill. I'm sure there are other older players I missed. Tiger is in a category of his own for me, as like many others, he is the driving force when it comes to getting into golf and aspiring to play this great game. He is arguably the most transcendent athlete in any sport. But when it comes to modern day, few fit the bill like Jordan. If I had to give one word to describe how the best players in the world feel when they're at their best, it would go like this:
Dustin: Perfection. Arguably the most talented golfer of the post Tiger heyday, when DJ is rolling it seems every shot is as good as it can be. He saunters around with little care for the rest of the field as he throws dart after dart and hits bomb after bomb. We've seen him run away from fields like only a few can in the last year or so in the Fedex Cup Playoffs and of course at the Masters last year. He may be at the peak of his powers. Brooks: Inevitable. Koepka has built an aura around him that few can match. When BK is at the top of the leader board, specifically in majors, you are just waiting for him to grab the lead, build it, and never look back. He's the most dominant Major player in the last 4+ years and it's not very close. Rory: Effortless. When Rors is on he can provide a similar spark to Jordan. The people love Rory, and few can get in a groove like him. When he plays like he can, you wonder why he doesn't always do that, it looks that easy. Despite no majors for 7 years now, every one you ask would say he's a threat at every big tournament. Thomas: Fearless. When JT gets hot, you think every hole is a birdie. No flag is too guarded, no putt too long. He goes on birdie streaks that seem to never end. He may have the best iron play of this group, and it is awesome to watch when he is hot. Despite some final round falters of late, most expect JT to capture upwards to 5-8 majors before he is done.
Which leads me to Spieth: magic. Despite how incredible it is to watch the rest of those guys at their peaks, give me Spieth over every one not named Woods. Jordan's zone is different from the rest. Sure he'll throw a dart here and there, but it's the other shots that create the magic and capture the imagination of fans. Long irons from the Pine Straw (after asking Greller, "What would Arnie do, Mike?"), hole outs from the bunker, chip ins from brutal lies, and of course, dropping putts from the moon when he needs them most (Go fu%$# get that!). Take 17 at WMPO last week as a perfect example. Spieth hits a wayward tee shot, and chips to 30 ft or so. Ho-hum. As the putt reaches the hole, anticipation builds, and of course, it falls in. The crowd behind the green erupts, and Jordan finds the man in the Borat outfit, and points at him. Kind of like Bertier in Remember the Titans (You!). Things like that make the moment awesome. I know I was grinning ear to ear when that putt rolled in. Granted I'm a Speith fan, but there was some magic in the air that day. Another reason, in my opinion, for the feel Spieth gives is the struggle we've seen him have. Spieth has been in a dark place the last 3 years, and he has battled the daunting reality of going from the top of your field to fighting to keep his name from being a rise and fall story. That takes a lot of heart. Even in his outrageous run of wins up to 2017, he wasn't the clear alpha of the field. He didn't drive it 350 or look as intimidating as some. But he found a way, and the way he did it electrified the crowd. Rounds like Saturday at the Phoenix Open remind us of those times, and wow is it special to watch. Here's to a few more those in 2021.
With another fantastic trip to Phoenix in the books, the tour now heads to a place Jack Nicklaus said he would play over any other course in the world: Pebble Beach. Let's hope this great venue can provide another exciting finish to the PGA Tour season.
Til next time,
KW