Believe it or not, we are already a quarter of the way through the 2020 PGA Tour Season. With this, we have seen some names we expect to be relevant throughout the season, some disappointments, some newcomers, some stars, and some questions.
Stars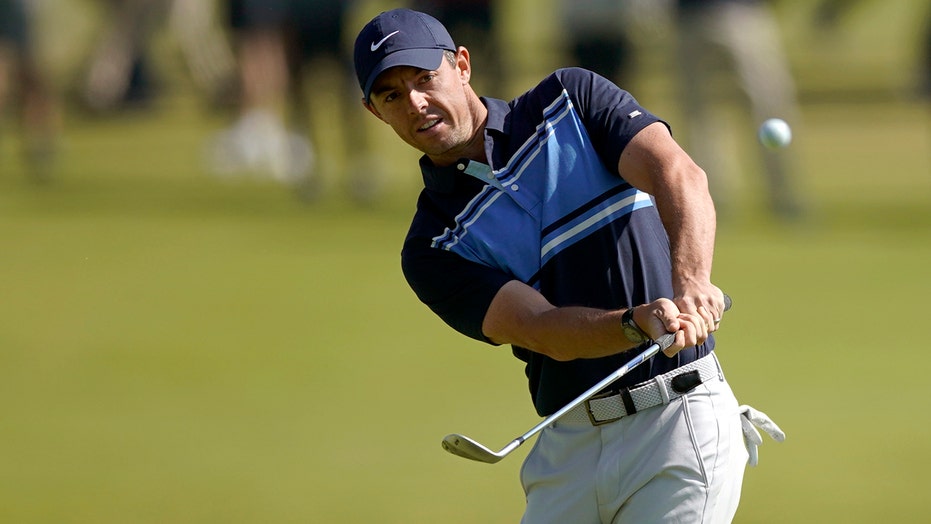 It is extremely early in the season, I get that, but some names have been extremely impressive to start this 2020 season.
The list begins with Rory McIlroy. He is the new Furyk, the guy always in the top 10. It has been absurd how consistent his game is. If Rory could close like Tiger Woods, he would be on his way to catch him. Instead, he has way too many hiccups on Sunday rounds that these other guys just don't let happen. His last 6 tournaments, he has finished in the top 5 and won just once. Of course, most players would be happy with this but for Rory, he should be hungrier than any guy on tour.
Justin Thomas, in his last 10 events, has 3 wins, so we know where JT stands. He is right there with Rory but has a couple MC's which get forgotten about, because when he is not missing cuts he is contending for wins.
Webb Simpson seems to have found new life on the tour, and his game has been en fuego the past few months. He does not really have any weaknesses. We saw how calm, cool, and collected he was at The Duel in the Dessert. And with that demeanour, I see him being a threat anytime he is in contention.
Patrick Reed gets more crap than anyone on tour, but he continues to keep his head down and play golf. He just notched his 8th win, and I believe he wants 10 by season's end.
Last but not least, The Mad Scientist Bryson Dechambeau, the body change has seemed to work. He is hitting the ball 20 yards longer, his irons are dead straight, and if he gets his putting figured out he could be the #1 player in the world. Yes I said it.
Disappointments
Once again it is early and these men have plenty of time to see success this season, but there are some names I have an eye on for who has been struggling.
Jordan Spieth, we will start with because he is coming up on three 3 years since his last win. He seems to have nothing going for him. I mean he has looked terrible, save one great round at Pebble. Then his Sunday round followings that we would be thinking he was heading towards David Duval. I have been high on Jordan since his college days, but I need to call a spade a spade, and he seems far from finding himself. Maybe it's a new swing coach I don't know, but how do you drop this low this quick. It has possibly never happened.
Brooks Koepka, yes I am calling out former #1 player in the world. In order to prove you are Tiger esque you need to win or contend in nearly every tournament you play in, and he seems to not contend in rarely any regular tour events. This has been my biggest problem with him all along, but if he goes out and wins more majors I will look like an idiot again.
Rickie Fowler, new swing and possibly lost the game. he has been bad in 2020 and with his new swing, you have to wonder why? It was never his swing that seemed to be the problem, it was the missing killer mentality. Rickie has a game that can contend anywhere and I didn't think he needed to switch anything up, but time will tell if he can prove me wrong also.
Rising Stars
There is a new wave of young talented golfers that want to show Jon Rahm, Justin Thomas, and Bryson Dechambeau that they have a talented generation too.
Viktor Hovland is a man I will start with because he just won the Puerto Rico Open. Viktor and teammate Matt Wolffe have been making noise since they began making tour starts, and they continue to impress us all with their consistent games at such young ages.
Colin Morikawa, this guy is as talented as anyone, I am serious! If he manages big numbers like Rickie has started to do we will be seeing him in contention week in and week out. He has got the full package and his irons remind me of a young Sergio.
Scottie Scheffler, another Texan that has been awesome so far and has seemed to really gain confidence throughout this 2020 season. I believe we will be hearing his name a lot more before season's end.
Last, Sungjae Im, I like to call him the machine. This guy could play 30 weeks in a row and lose no stamina. He impresses us all how much he plays and how consistent he can remain traveling the world and playing golf 7 days a week. It is awesome to see such a hungry player on tour, and I hope he never changes.
Questions
Is the Premier Golf League going to be a threat to the PGA Tour? Bubba and Rory are strongly against it, but Tiger and Phil are intrigued. This will be interesting to see within the next couple of months.
Olympic standings, look out for what players your country will be seeing in the next round of Olympic competition for the Summer of 2020.
Ryder Cup standings, it seems far away but it is not, guys have to start winning now if they want to be at the Ryder Cup at Whistling Straits, and there are many stars in the standings missing right now. I, for one, think this year will be as competitive as it has ever been.
Last, will we see the old men rise? Tiger, Phil, Furyk, and many others are becoming old. Believe it or not these guys are double the ages of some of these young golfers, and we want to see them continue to compete. And so far they have been a bit disappointing, but once again many more questions will be answered by the halfway point.
In conclusion, there are many stories that will play out that we may not see right now but there is such a long season ahead that most of this does not even matter.
Thanks as always for the read.
-White Wolf