5. Florida Debut – We now begin the Florida swing which leads to early tee times and wake up calls for everyone outside of the Eastern Time Zone. The Florida swing provides us with 4 tournaments with completely different layouts than the West Coast and different greens as well. With The Players being apart of this swing now, it makes it extra special. But I believe it should close out at TPC Sawgrass and not Innisbrook. Just my 2 cents to close with the best Florida tournament instead of the worst.
4. Brooks Was Here – Quite frankly golf is a game where it goes by what you have done for me lately and in the case of Brooks Koepka, where has he gone? Since his win at the CJ Cup he really has not done anything here or on the Euro Tour. I honestly have heard more about what he says than what he does on the course. This is a weak field and is a week where Brooks can make a statement to JT and Rickie that he is the biggest name here. I will be interested to see how he reacts this week.
3. Adam Scott – To me this is a statement week for Scotty. Adam, now 38 years old and turning 39 this summer, knows his time in his prime is numbered — not by his looks but by his golf game. Adam does not want to go out with only one major. This is a tournament he has had much success at, and this is a week that if he wins it could catapult his season. If he struggles I see it being another average season for Adam. The time clock is running out for my beloved Australian Golfer.
2. JT vs. Rickie – These two paired up together Thursday and Friday will make for some must-see golf TV. The two best friends have won this event each of the past two seasons, and both of them have confidence coming in and are ready to battle. To me, this is essentially Rickie telling Justin "I can win too" and it is JT telling Rickie "I am still the boss." My gut tells me we do not see both of them in the mix, but one of them will be in contention this weekend.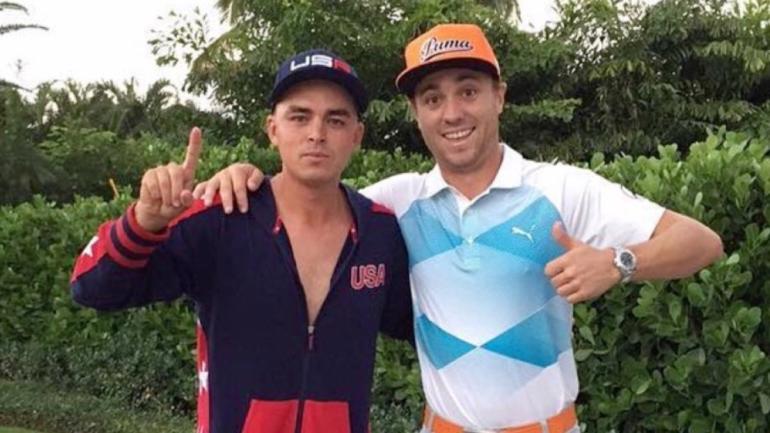 1. The Bear Trap – Come on! What else? We only get this tough stretch of golf once a season on 15, 16, and 17. We see so many players lose their minds during it. You will surely see many mental breakdowns in the next few days by golfers, and expect a lot on drama come Sunday. Tiger once said "There are no bailouts. You have to commit and hit a good shot." With money and glory on the line, having no bailouts scares any man.