The Masters – It just does not get better than this, this is the Super Bowl of Golf. The Masters occurs in the middle of spring, and if you are in the midwest the weather begins to dry out. The snow is melting, you can smell the plants again, there is just something about that time of the year that brings back hope. The Masters is the youngest major, but for some reason Bobby Jones was able to create the prestige for it. "The Green Jacket", the back 9, Amen Corner, "The Big Three" now two teeing off, the previous winner putting on the jacket to the current champion. Everything about this event is just beautiful. It's golf's chapel, even if you are not a golf fan you show respect towards it. As you can tell The Masters means a lot to me and everyone in the golf world.
Rating: 9.8 (Nothing to me is perfect).
RBC Heritage – Always overshadowed by The Master's, The RBC is a tough one for a lot of people to watch. You are coming off the high of The Masters, and how do you watch a tournament with nowhere near the significance? Well to crazy golf fans like me it can still be enjoyed. Of course it is far from Augusta National and it is right after a major, but the course is beautiful and always plays tough. I have respect for Harbour Town; it has one of the best closing holes in golf in terms of scenery. I would love to one day play there.
Rating: 7.0
Valero Texas Open – Yawn city for me! Fellow anchor Michael McNamara played there earlier this year and had good things to say, but I just do not enjoy this tournament. The course, the field, and the bizarre bunker in the middle of the green. TPC San Antonio is not a tournament I am glued to and if I never walk the grounds I wouldn't be too upset (I expect to cover/play most of the courses in America and the world)…call me crazy.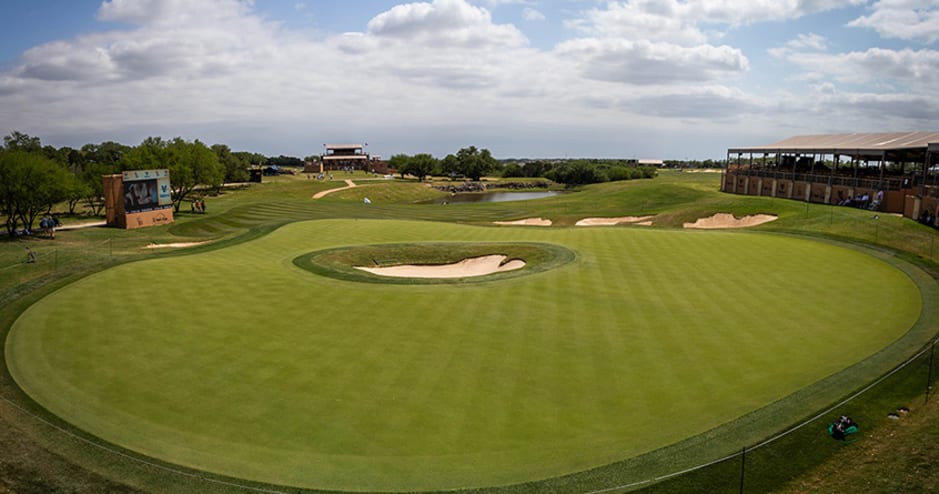 Rating: 3.1
Zurich Classic of New Orleans – So this is a very different and unique tournament. There are some things I like about it, others I do not. It is a team game, two players on tour team up and play different games such as fourball for the first and third rounds and alternate shot for the second and fourth rounds. Which is awesome because you get to see random tour guys picking their friends and seeing them team up is great. But some things to me that are kind of iffy is that if you win you earn 400 FedEx Cup points and two-year exemptions on tour, plus an invitation to the Tournament of Champions as you are credited with a PGA Tour win. To me it is a bit silly because they didn't win solo, so in my opinion, it does not deserve a PGA tour win on their resume.
Rating: 7.1