The Memorial is upon us so we know that the US Open is just around the corner. But there is plenty of golf to be played before the golfers tees it up at Shinnecock. With a stellar field this week, there are high hopes for an exciting tournament. Let's see what everyone has to say about this week's winner.
Mike McNamara
Winner: Dustin Johnson
Current Betting Odds: 14-1

DJ heads to Muirfield Village fresh off being stripped of the coveted #1 world ranking. Somehow flying somewhat under the radar, look for Dustin to come out fired up and ready to roll at Jack's place. Despite a MC here a year ago, Dustin has had plenty of success at the Memorial, and I expect his ball striking to be on point. Queue up win number 18 for DJ.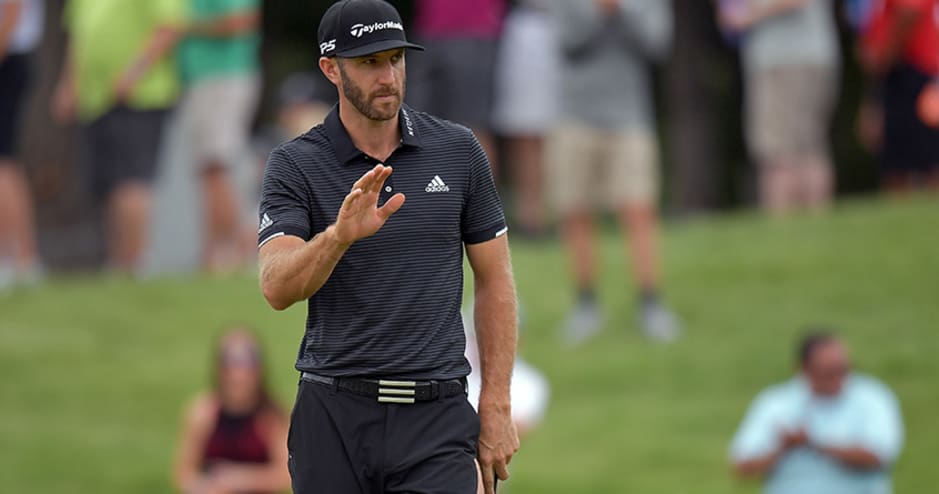 Frank Laterza
Winner: Jordan Spieth
Current Betting Odds: 16-1
I just cannot help myself. At this point, it's basically just throwing my hook back into the empty pond and hoping a fish magically appears. THE PUTTER HAS TO COME TO LIFE, RIGHT? right..? Well I sure hope so. He said Muirfield Village has an Augusta feel to it, and I wouldn't dare bet against Jordan at a course that is anything close to Augusta. The second shot course may be the kick start he needs to find confidence in his putting, especially if he can throw some darts early and see some shortys fall. He fired a 66 round 1 last year while finishing T13, and I personally don't expect any 11 inch misses this week: OY! I am also counting on weather – expected to be both rainy AND windy this week –  to be a factor, and we all saw what he can do in weather at last year's Open Championship. I think he is extremely upset with his current lack of form – T32, T21, T41 – and comes out determined to get right before Shinnecock. Hook em.
John Balas
Winner: Rickie Fowler
Current Betting Odds: 20-1

Volatility is the name of the game with Fowler and the Memorial, but I'm willing to bet he continues the trend off the T-2 from last year rather than regressing to the 3 missed cuts he had prior to that. He bounced back well at Forth Worth last weekend after being cut from the Players, so I expect him to put up some low numbers this weekend.
Kevin Walsh
Winner: Rickie Fowler
Current Betting Odds: 20-1

Rickie is one of my favorite players on tour, so I try to make sure I get good value and a good chance for a W when I use him. This week Slick seems to be a little under the radar with so many big names throughout the field. With a T-2 at the memorial last year and a 14th place finish last week (4 sub-60 rounds), I think Rickie is in a good spot to grab his first W of the season. Besides The Players, he has been playing very well all year, and like most players will want to have a good showing this week for a couple of reasons: One, Jack's tournament is one of the most sought after on tour, and two, for most of them this is their last stop before Shinnecock. Those reasons should result in Fowler being locked in all week. Let's hope he can find the mojo this weekend to get it done. Cheers.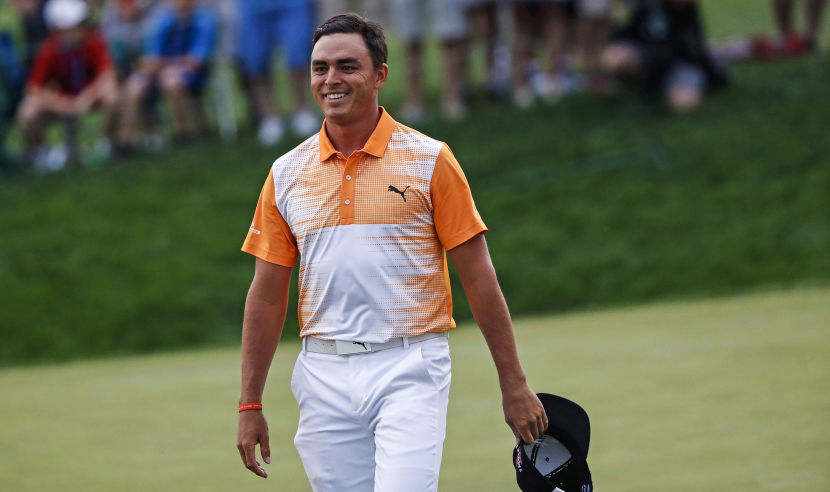 Mack "The Bear" Rooney
Winner: Phil Mickelson
Current Betting Odds: 45-1

Phil wins this before missing the cut next week at St. Jude. Then he heads to Shinnecock where he captures the Career Grand Slam.
Jack Corrigan
Winner: Tiger Woods
Current Betting Odds: 16-1

Tiger Woods – #80. The Jerry Rice number. We have waited 5 long years for Tiger Woods' 80th win, and I believe it occurs this week. Why? He is ready! He is contending so much this year and with just falling short at The Players, I believe this is his week. He has won here 5 times before, and I feel that mentally and physically Tiger is prepared to take on  the field at the Memorial and prepare himself for Shinnecock in a few weeks.
Sean Carney
Winner: Charl Schwartzel
Current Betting Odds: 50-1

I'm going to ride Charl Schwartzel this week. Schwartzel has three top 10's in as many tries and has had very good course history  here – finishing in the top 11, three of his last 5 tries. Look for him to be in contention come Sunday.
Sam Scherman
Winner: Patrick Reed
Current Betting Odds: 33-1

It's no secret that Patrick Reed is in good form as he just won a decently significant tournament about 6 weeks ago. What makes Reed different than others is that he is not the type of player to suffer from the "Masters Hangover" as he finished 8th at the Wells Fargo a few weeks later. Despite finishing 41st at The PLAYERS a few weeks ago, Reed struck the ball better than the result might show (he lost about half a stroke putting to the field).
Reed ranks highly in what I think are some of the key stats this week. He is ranked in the Top 25 in the field in SG: Approach over the last 8, 12, and 24 rounds and in the Top 10 in Scrambling over the same time periods, which is key at Jack's place with the small and hard-to-hit greens. Reed is a top 10 putter over his career on Bentgrass greens (and a solid putter overall, as shown on the lightning fast Augusta greens), and I think he has the tools to keep his hot streak going this week.
As always, much love to our readers. Cheers!